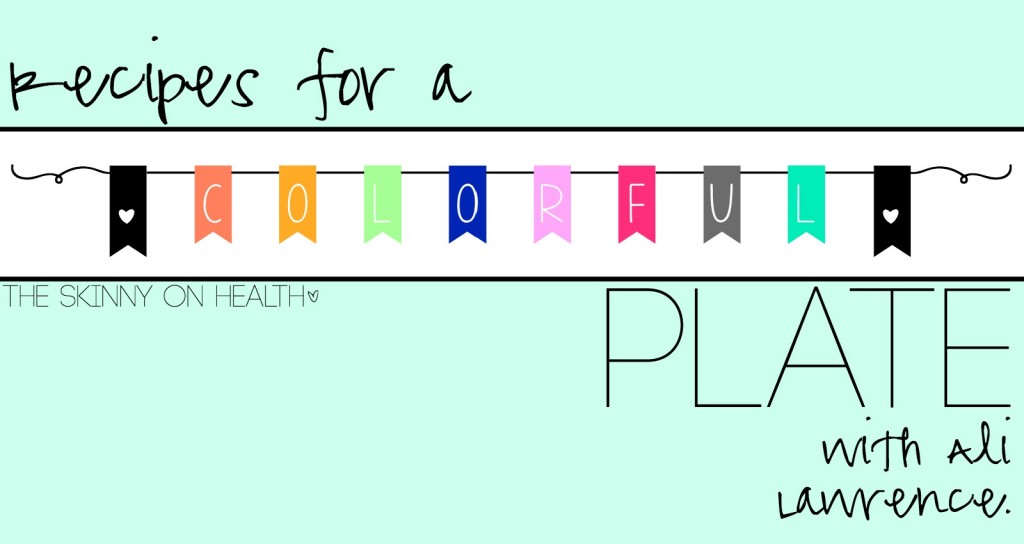 Hey all! Today I'm letting blogger Ali Lawrence (remember her post on squats?!) take over TSOH with a little about colorful plates & an awesome colorful recipe! 
_____________________
It might be that back-to-school feel or maybe I'm just running out of good recipes, but lately I've found myself going back to the basics for dinner.
I'm a firm believer in a colorful plate. Not only is it fun to eat but almost always an organically-colored plate is a healthy one.
Lisa was sweet enough to let me share one of my favorite dinner recipes with you. I hope it will get your wheels turning when it comes to thinking about what to make for dinner (something I feel is always on our minds).
Dinner doesn't have to be complicated.
You just have to stop thinking about recipes and start thinking about what makes up a healthy plate.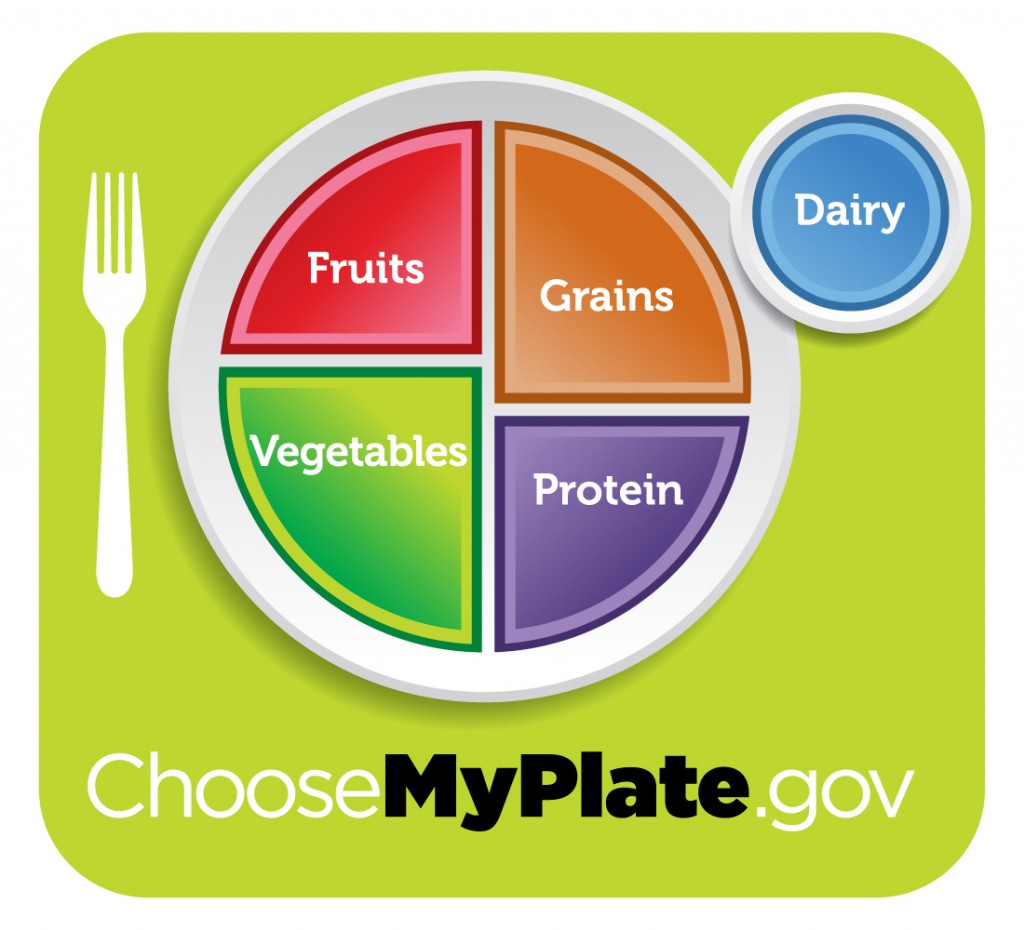 Quick rabbit trail, my husband who's a personal trainer strongly disagrees with this plate distribution. In his research, he's found your diet should consist of water (not dairy), half plate of veggies, other half protein and a small sliver of fruit. No grains unless it is something very organic or raw like quinoa.
I'm not going to say he is necessarily right, but the government has also been wrong on a number of occasions so can't trust them either. However, I'd rather have my plate looking like the governments versus looking like a pizza.
Colorful Veggies You Need to Try
Nothing unnerves me more than destroying good veggies by cooking them wrong. I always steam my veggies and for a very short amount of time. Cooking them in water will take away a good portion of nutrients (in most veggies). And don't you dare mix them with lots of cheese and fatty starches!
If you are looking for a few new colorful vegies to add to your plate this fall, consider buying the following list:
• Zucchini and yellow squash with onions and garlic
• Steamed green beans with red pepper slices
• Sauteed spinach
• Add sliced avocados over anything mexican
While it's too late for this summer, you should definitely sign up with a CSA (Community Supported Agriculture program) next year. I think it makes recipe planning easier because you just cook up whatever you get from the farm that week. It's also a great way to try new fruits and veggies.
Like purple potatoes.
General rule of thumb is that the deeper the color of fruits and veggies the better they are for you. The purple potato is no exception. Purple potatoes will color up your plate and will deliver the wonderful health benefits of antioxidants and anti-inflammatory properties. They can even help lower your blood pressure.
They taste the same as regular potatoes but are slightly thicker in texture. This means you can replace regular potatoes with purple ones whenever you want.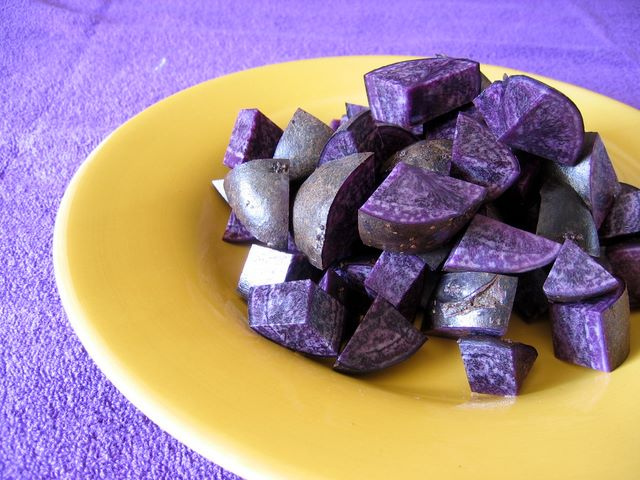 How to Cook Purple Potatoes
After scrubbing, peeling off most of their skin, and chopping them into chunks. I cook them on the stove with just enough water to cover the bottom of the pot. This way they don't lose all those health benefits in the water.
Once they are soft enough to easily break apart with a fork, I drain what's left of the water and mash up the potatoes. With 4 potatoes I like to put a tablespoon of unsalted butter and a few dashes of garlic powder or seasoned salt. For an even creamier taste, use a hand blender to cream the potatoes while you add a few spoonfuls of plain greek yogurt.
There's your basics to a colorful plate. If you feel like you need something more, add a salad, cook up some quinoa or squash to compliment the rest of the plate. Just don't fall into that trap of adding a basket of bread (I often get stuck in that trap, too). If you feel like you need a basket of something, add a bowl of fruit.
What does your colorful plate look like? I would love to hear from you in the comments below!
You can follow Ali on Twitter or check out her new healthy living section over at Homey Improvements!
xo



Facebook | Twitter | Instagram | Bloglovin