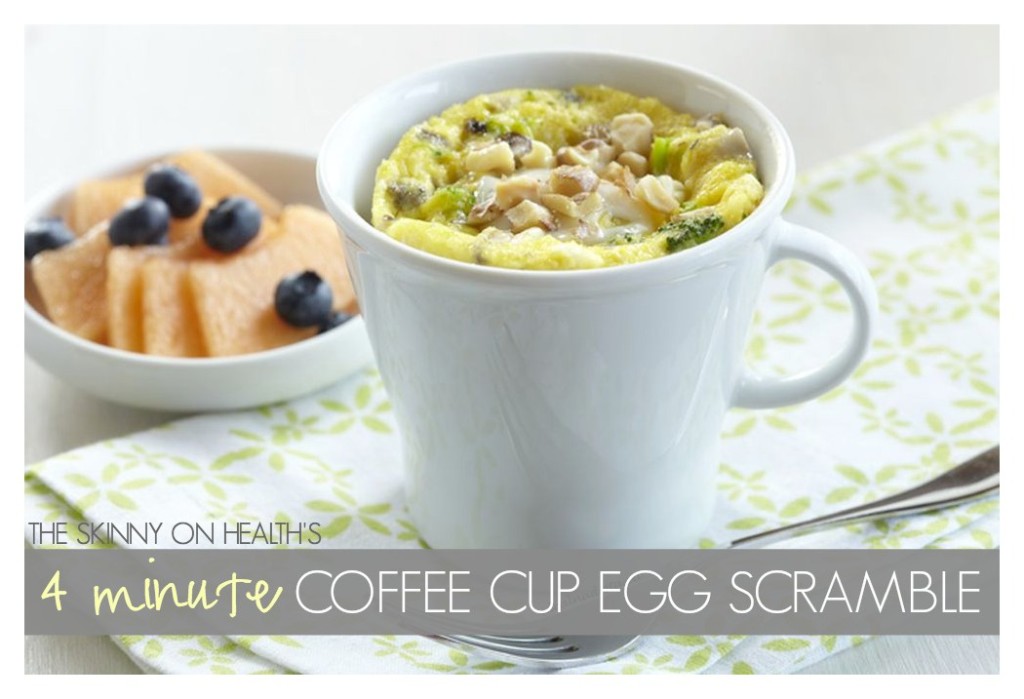 Remember when coffee cup desserts were all the rage? Remember TSOH's 1-minute chocolate chip cookie recipe? I'm bringing it back – coffee cup breakfast. This scramble can be made in a flash (literally) and is perfect for a running-out-the-door morning. It's packed with protein too, so it will keep you full and energized – the perfect start to a busy day. (Especially if you're already hustling out the door!)
4 minute-on-the-go Turkey, Egg & Chive Coffee Cup Scramble
(serves 1)
Ingredients:
1 egg
1 tablespoon water
1 tablespoon almond milk
1-2 tablespoons chopped chives (or even quicker you can use dried chives from your spice rack)
1-2 thin slice of deli turkey (1 ounce)
Directions:
1. Coat a microwave-safe coffee mug with cooking spray.
2. Add egg, turkey, water, and chives. Beat until blended.
3. Microwave on high for 30 seconds, stir around and microwave for another 30-45 seconds or until egg is cooked.
4. Add salt/pepper to taste.
Super simple and easy, right?
Enjoy!
xo



Facebook | Twitter | Instagram | Bloglovin