Woo! Who loved my first 3-day cleanse giveaway?! Well, good news, I'm giving away another!!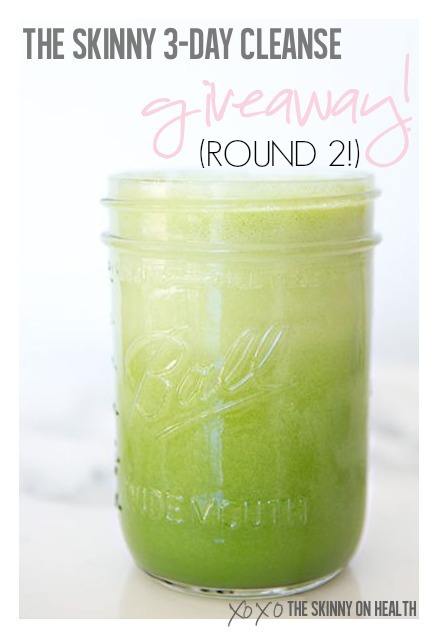 I am SO excited to give away another one of my 3-day cleanses! Why am I doing this? Well, it's new and improved!!! I've spent a lot of time updating some of the juices and smoothies and am just too excited, I can't wait to share them with you all!
You can read about The Skinny Cleanse (& see all my other packages) here. You can read a review of the 3-day cleanse here. You can also read about the amazing benefits of cleansing here and smoothies here. The winner will get my 3-day cleanse recipe book, the official TSOH Grocery List, and a package of smoothie goodies!
The cleanse is also customizable for allergies & dislikes, so no fear if you're allergic to certain fruits or veggies.
The giveaway will be open for 2 weeks & the winner will be announced Friday, 4/18! You can add entries once per day.
Eee! Good luck!

xo



Facebook | Twitter | Instagram | Bloglovin