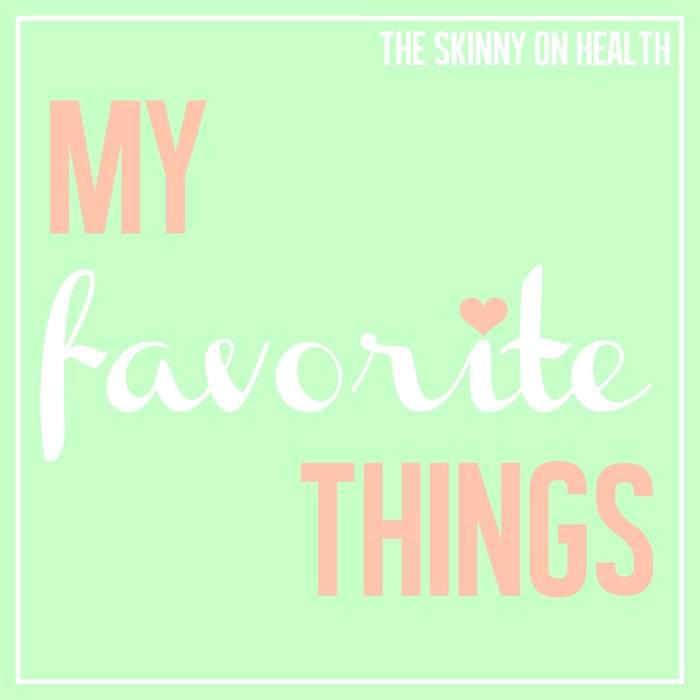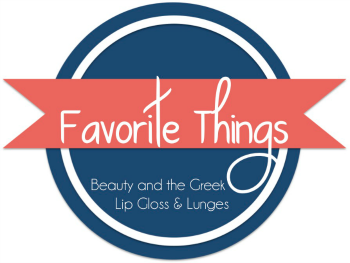 Hey everyone! I'm SO excited to be linking up with Lip Gloss & Lunges and Beauty & the Greek for the My Favorite Things link up! I'll be sharing my favorite healthy living, nutrition, and fitness things of January/February!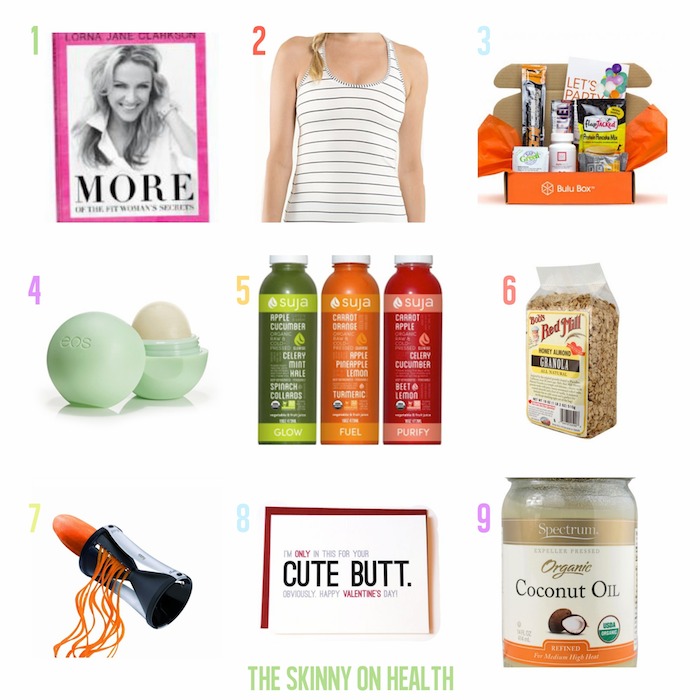 More by the infamously inspirational Lorna Jane of Lorna Jane Active. This book is INCREDIBLE and a major healthy living inspiration. It embraces the move, nourish, believe philosophy and is full of nutrition (great recipes!), fitness, and inspiration.
I'm currently obsessed with this Lulu racerback tank. It's classy and simple, so you can wear it all day as well as to your evening yoga class! I have it in like three colors..
Bulu! The February Bulu Box is curated by Ali Vincent (the crazy motivational winner of The Biggest Loser), so it's sure to be amazing! You can get 50% off all boxes with the code: BULUGAN412. (That's only $5!!)
Ahh EOS lip balm….all day erray day…my fav is the honeydew flavor.
My current favorite juices — Suja. Suja Juice is pretty much taking over the world right now, you can order them online or buy them at Whole Foods! The Vanilla Cloud is seriously better than any dessert.
I mean, we all know I had a crazy granola kick these past few weeks… All. The. Granola. Specifically, this granola. It's so, so delicious — the perfect compliment to any smoothie, yogurt, or even by the handful!
A Spiralizer. You can eat pasta every night of the week AND stay healthy with one of these!! Two of my fave healthy girls, GiGi & Whitney, just did a cook-a-long using one of these and I had to pause just to buy one for myself. It makes making vegetable pasta FAST and EASY.
Cute, funny Valentine's Day cards. My boyfriend and I are super goofy together, so fun cards like this make it easy to show we care while still being ourselves. They're also a great ice breaker for new loves our dates in your life — they're funny and lighthearted, but still show you care! I've been making my own, but you can find them all over the internet right now!
Coconut oil! Last month I broke coconut oil down for you guys, explaining if it's really better than other oils and which brand to get. That research got me really into using it as a natural beauty product! I use it to nourish dry winter skin, make my hair smooth and shiny, and keep my lips and nose moisturized in the wind and cold!
Thanks so much for hosting us Emily & Kylie, and of course, HAPPY BIRTHDAY EM!!