Fit Tip Tuesday is here! To link up, grab a button, glance over the rules, and add your link to the list!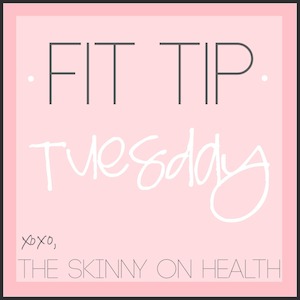 My fit tip is Valentine's themed (duh!): how to indulge in treats the healthy way!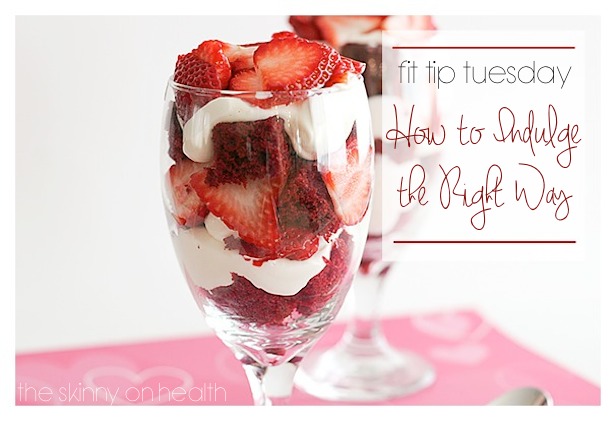 I'm all for indulging. I love love love delicious cookies, pastas, cakes, you name it! I am a firm believer in not restricting yourself to unhappiness, but rather learning how to enjoy those "unhealthy" things in a healthier way. Holidays is particular lose all their fun when you're counting calories. Here are my top tips to enjoy Valentine's Day treats without risking your health:
1. Make it homemade! Homemade is ALWAYS better. You never know what companies are throwing in your food when you buy it at the store, making it at home ensures that you know exactly what's in there. Use real ingredients — real sugar, real flour, real healthy fats. Making it homemade also allows you to substitute butter and unhealthy fats for avocado and other unsaturated fats.
2. Stay away from "sugar free" and "low/non fat" snacks! You'd think these would be better for you, but actually they are loaded up with artificial chemicals and other things to make them attempt to taste as good as the real deal. Using real sugar and healthy fats at home is much healthier than aspartame and artificial flavorings! Plus, typically things that are sugar free are high in fat, and fat free high in sugar, so there's always a lose!
3. Moderation is key. There's nothing romantic or sexy about downing a whole box of chocolates. I'll never forget the day I realized this: one cookie tastes the exact same as ten. Slowly enjoying a cookie gives you that amazing taste and satisfaction of enjoying a dessert. What will that second cookie taste like? The exact same. Why do you need to eat it if you just enjoyed a cookie? You experienced the taste already, there's nothing new!
4. Try a guiltless treat! Dark chocolate covered strawberries — BAM. Dessert made of healthy ingredients. Greek yogurt and berry parfait — BAM. Delish. You can get really creative with these and impress any guests or significant others
5. Make a healthy dinner to have a more guiltless dessert. I don't know about you, but for me, V-day is all about the dessert. Skip the heavy pasta or red meat meal and go for a light salad and fish so you can save up some calories from carbs and fat for dessert!
Bonus totally inappropriate tip: burn that dessert off if ya know what I mean! =O
Let's go y'all, gimmie your best fit tips!

What are you baking or cooking up for Valentine's Day?!