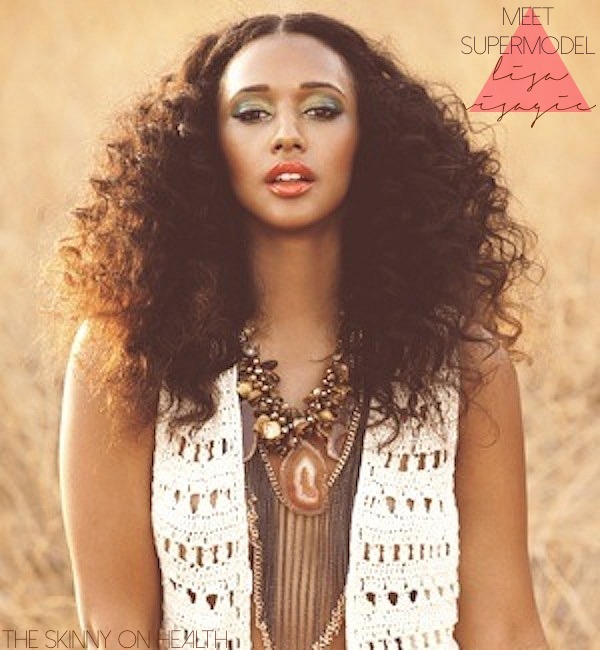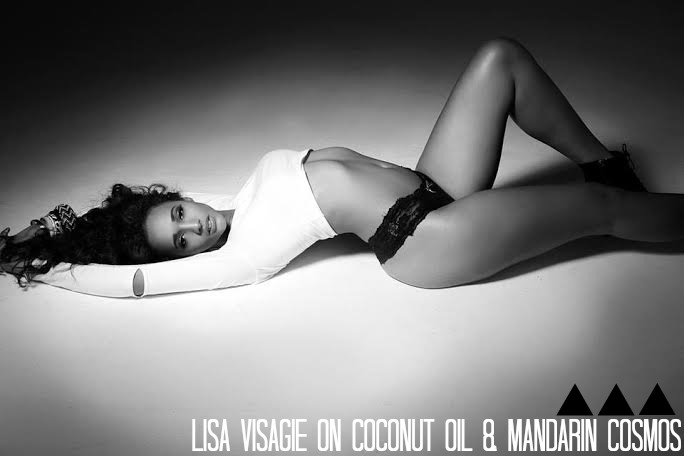 Can we just talk about this freaking gorgeous babe?! (Not to mention her killer name!)
I am so excited to interview model Lisa Visagie and talk about how she's totally rocked the modeling world with her powerful view on what it means to be healthy and happy. 
◊ Tell us about yourself and the amazing things you've done for body image in the modeling world!
I started modeling when I was 17. I am now 22, and since then I've been through quite a bit in the modeling industry. I was a straight sized model for 2 years with a top agency, hardly working and struggling with my measurements and starving myself; which eventually turned into an eating disorder. A change needed to be made, so I decided to leave my agency for a more down to earth one - Natural Model Management. Signing with Natural was the best decision I have ever made, because they accept me entirely for who I am and encourage a healthy lifestyle. In fact, they have a campaign called Perfectly Un-Perfected, which promotes healthy body image awareness to young women across the country. I have even been fortunate enough to share my story at a few schools! I am just thankful to now have a job that I love, and to have clients who accept me for my healthy body size. It may sound cynical, but I never thought that was possible when I was 17.
◊ What's your go-to healthy snack?
I love apples! I like to eat them covered in chili spices and lime! So good.
◊ What are your favorite workouts and workout accessories?
I like doing a different class everyday instead of a "gym routine." I like cycling, kickboxing, yoga, and Pilates. Then there are some days when I go on a hike or run, so my favorite accessory are definitely my headphones =]
◊ Can't-live-without natural beauty product or remedy?
Lemons and coconut oil! Whenever a zit pops up, I use lemon juice. It dries out my zit and brightens it at the same time to prevent scarring. I travel quite a bit so my skin tends to get dry a lot. Coconut oil it the best night time treatment.
◊ Favorite stores to shop at?
I'm a bargain hunter so I love thrift shopping! Goodwill, Wasteland, or any Melrose vintage shop are my favorites. I do have a dangerous habit with online shopping, especially with NastyGal! Once you get their iPad app - trust me ladies - its over!
◊ What's your best quick tip to be healthy?
Being healthy shouldn't be about being physically healthy or attractive, it should be about loving yourself and your body enough to treating it well by eating clean foods and exercising. I am finally at a place in my life where I am happy in my own skin and I truly couldn't be happier. Just love yourself in every way possible. That is key to living a healthy life.
◊ Favorite cocktail?
Depends on my mood! I can go from wanting a really girly fruity drink like a mandarin cosmo one night, to a manly drink like Jameson and Gingerale the next. Not the healthiest of choices, but with cocktails you need a little flavor to it!
◊ With the holidays coming up, what's your best advice to stay healthy while still indulging and having a good time?
Eat what you want, but in moderation and try to get cardio in a couple times a week. Don't deprive yourself, because I guarantee you will binge on the pumpkin pie at night, hehe =]
◊ Quick and easy healthy recipe?
Whenever you have a leftover salad, save it for breakfast in the morning and cook it with egg whites! Its so tasty and very healthy!
◊ To follow Lisa on Instagram, click here. To follow her Twitter, click here. ◊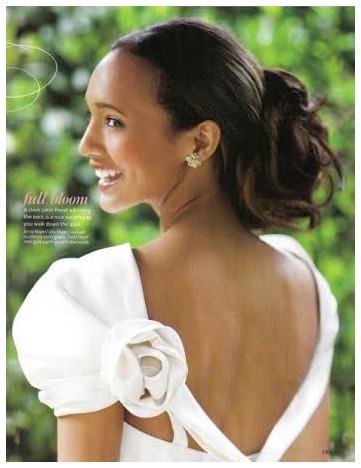 (& Lisa!)