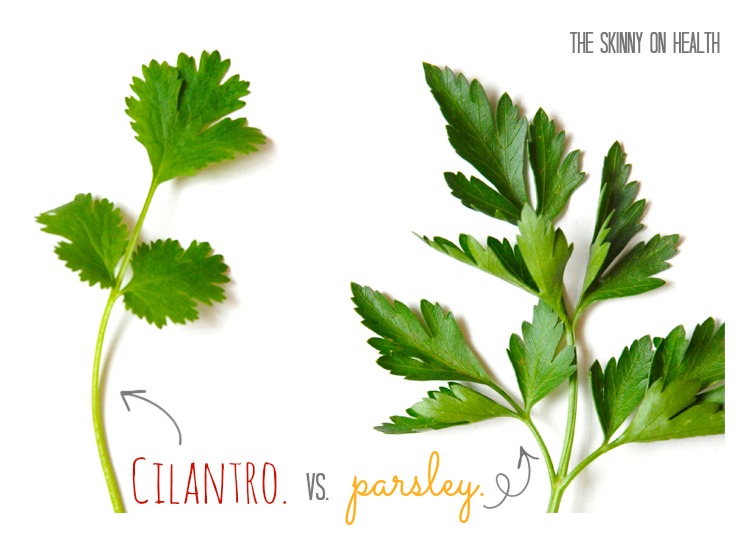 I friggin' hate cilantro. I use parsley in cooking all the time, but I can't even handle the smell of cilantro. The trouble is, they look the. exact. same.
Maybe not exactly, but I have gone to the market for parsley and come home with cilantro too many times. Maybe I need to be a more aware grocery shopper, but Whole Foods is too overwhelming to trust that I'm going to always read which is which. Stop me if I'm the only one that's overconfident enough to think I know the difference between parsley and cilantro.
I was over it, and as a science student, I'm (of course) really into mnemonics. Why stop as memorizing bio?
P for parsley → leaves are pointy
C for cilantro → leaves are curved
Now you'll all know and will never make my mistake again!
PS - If you haven't joined The Skinny Docs yet, you can sign up free here!
 xx



Facebook | Twitter | Instagram | Bloglovin