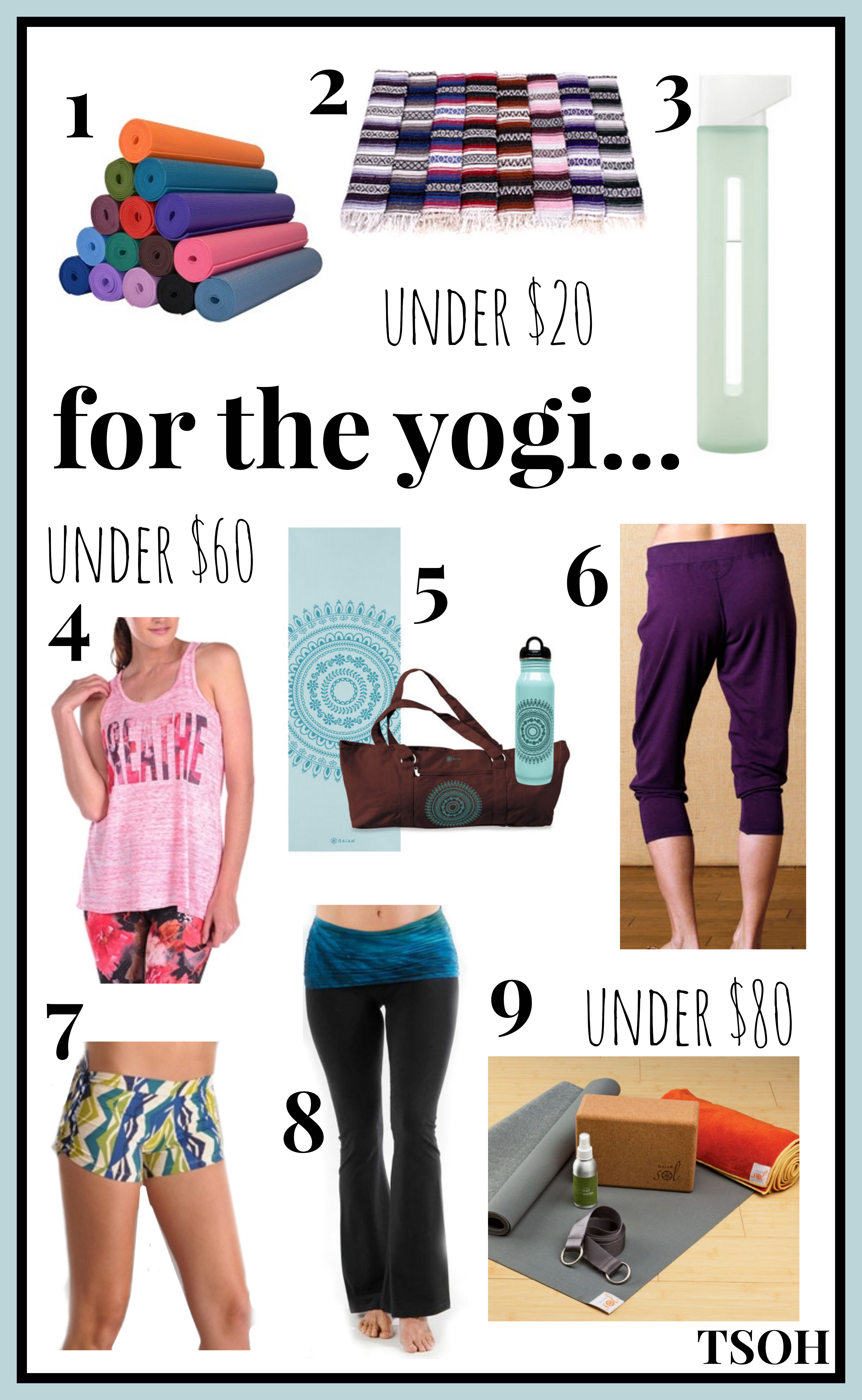 As most of you know, I'll be doing 3 gift guides this year: for the fashionista, for the health nut, and for the yogi!
TSOH'S GIFT GUIDE FOR THE YOGI:
1. Classic Yoga Mat — you really can't go wrong with this deal
2. "Traditional Mexican Yoga Blanket" — these are really cool and bring yoga back to it's roots for a true yogi
3. "Takeya Glass Water Bottle" — super high quality and eco-friendly! 
4. "Anjali Breathe Tank" — soo cute for inside or outside the studio
5. "Marrakesh Yoga Collection" — you can buy these separately or together! 
6. "Harem Pant" — look at these friggin' pants. 
7. "Spacecat Kino Shorts" — way to make profusely sweating in hot yoga cute! 
8. "Eco Flow Wanderlust Pant" — these are amazing for hot yoga! 
9. "Power Yoga Kit" — two word from someone who does power yoga every day: I WANT.
xoxo


PS - Wondering what to get me for Christmas? Like me on Facebook!