Last week I promised the #1 diet out there. So, here it is. Rated by U.S. News and World Report, the DASH Diet is not only the #1 diet currently available, but it is also the #1 best diet for healthy eating, #1 for diabetes, #3 for heart healthy diets, #7 easiest diets to follow, and #10 for weight loss. That is quite a record for a single diet. Even Dr. Oz loves on it.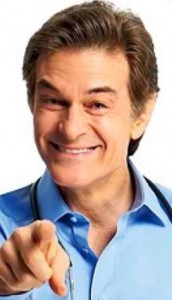 He's friends with Oprah, so you know it's real.
The DASH Diet, created by The National Heart, Lung, and Blood Institute (NHLBI), is very similar to the Mediterranean Diet, which is one of the best diets for longevity. DASH promotes a balanced, healthy eating style to prevent and deflate high blood pressure, and nutrients such as potassium, calcium, protein, and fiber are crucial to the success of the diet. It is very basic to follow: you simply emphasize the foods that you have always been told to eat, such as your veggies, fruits, whole grain, low-fat dairy, and lean protein, and shun away from the foods most people learn to love, like red meat and sweets. The key to this diet, overall, is cutting back on salt.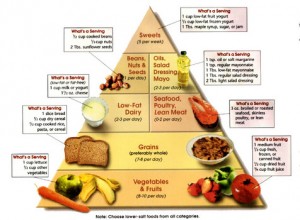 The best thing about DASH is that, with a wide variety of available foods to eat, it is easy to follow and leaves you feeling full, so you're less likely to cheat. For this reason, it is easy to maintain and adjust to your needs, even for those of you who are gluten- or dairy-free. DASH is ideal for people with diabetes or high blood pressure, and has scientific research to back its results up, something many fad diets lack. It causes a calorie deficit naturally, by filling you up with foods high in fiber, so you stay fuller longer. Therefore, you do not need to eat as much food in order to stay satisfied.
What I like to call "Instruction Manuals" for the DASH diet can be found in the most comprehensive form here (a 64 page manual!) and a quicker, easier form here (a six page one).
If you'd like any more information on the DASH diet, or any other ranked diets, please ask away!
Check out the Tumblr. Like it on Facebook. There is even an Instagram.

LE