I secretly really love Thinking Out Loud Thursday. Thanks Amanda at Running with Spoons for hosting us!

Thursdays with Running with Spoons gives me a chance to vent a little and seriously humanize myself with you guys (I mean, that's what blogs are for, right?!) I never had a diary, but if I did, I have a feeling it'd feel like this link up!
I have a really strict calendar of daily posts, collaborations, interviews, guests, cleanse orders, and the list goes on and on. With grad school work piling up and a huge increase in cleanse orders and collaborations, daily posts are starting to fall by the way side.
I told myself I would start posting 5 days per week instead of 7, but now I'm struggling to find the right days to post on. Hopefully I'll get into a good groove sooner rather than later!
I'm also trying to focus a lot of attention on my new link up, Fit Tip Tuesdays. How does Running with Spoons do it?! I know mines only a couple weeks old, but I really want to share all the great tips my readers and other health bloggers have. So, gotta find time to focus more energy on that, too! Any of you have advice on how to help Fit Tip Tuesday spread and grow?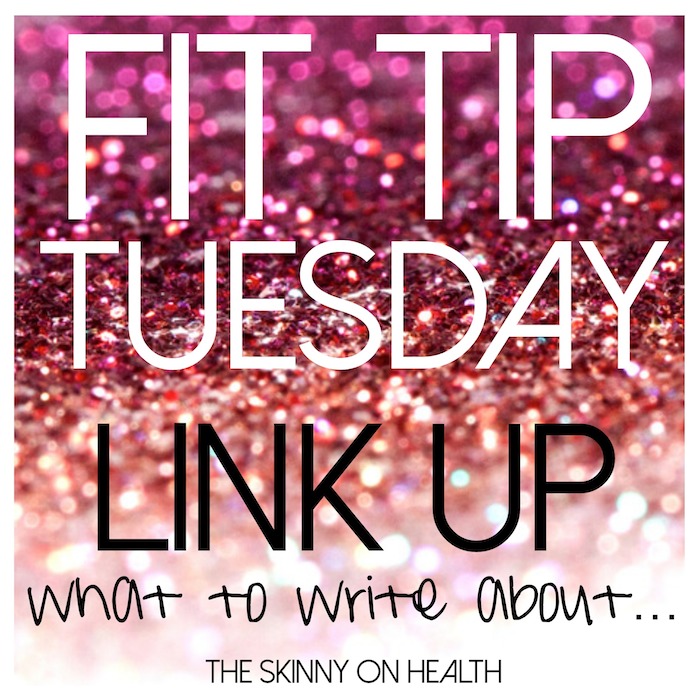 What really doesn't help all this necessary productivity to keep up with TSOH growth and grad school is my current Dexter obsession. I don't really have time to watch it during the day, but luckily watching it keeps me up at night (obviously scared John Lithgow is in my apartment bathroom waiting for me, right?), so when I inevitably can't sleep, I just stay up all night watching it. So, I reason that not watching it during the day is okay and that being tired all day isn't having that big of an effect on my productivity. Healthy, right? NAAAT! Sheesh, at this point I should really just power through this I finish it all and can go back to normal. School → gym → TSOH → SLEEEEP! (repeat)
Looking forward to hearing your advice for the Fit Tip Tuesday link up & advice to resolve my need to watch a show giving me nightmares instead of maintaining my usual healthy schedule!
xx


LOVE on me!